ROLLER BANNERS
Great for Point of Sale promotions and Pop-up events, capturing attention without breaking the bank
Our roller banners are available in many options – the most frequently requested are our economical standard or the sleek and more robust premium. Printed single sided with graphic pre-fitted to the stand and a carry case as standard. We also offer a double sided banner in 800 x 2000mm format.
Standard Banners are the most affordable banner. A great option for banners that will be used a handful of times. These stands are made from brushed aluminium and comes utilised swing out feet. Alternatively we offer a more robust banner, designed to stand the test of time. They also have a sleeker design standing upright by themselves without the need for swing out feet.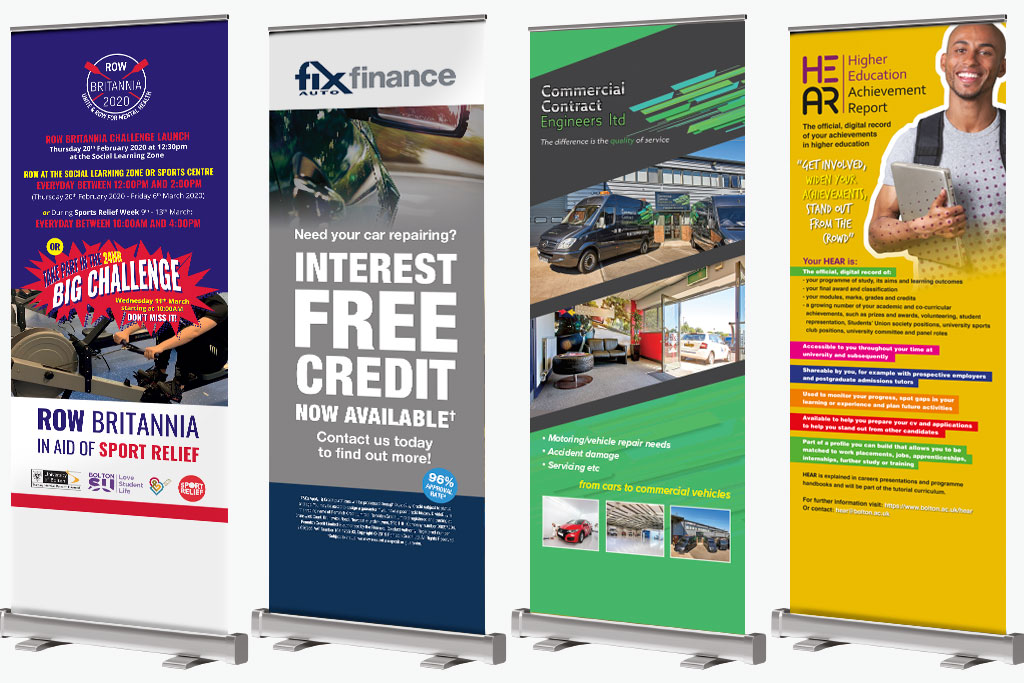 PVC (VINYL) BANNERS
Our PVC banners are ideal for outdoor or indoor advertising
Printed on a durable 440gsm PVC stock with fade resistant UV inks. All banners are hemmed and eyelets are included as standard approximately every 50cm around the edge. These banners can be delivered to you white label, ready to hang or fix wherever you wish. Ideal for street campaigns, outdoor and corporate events.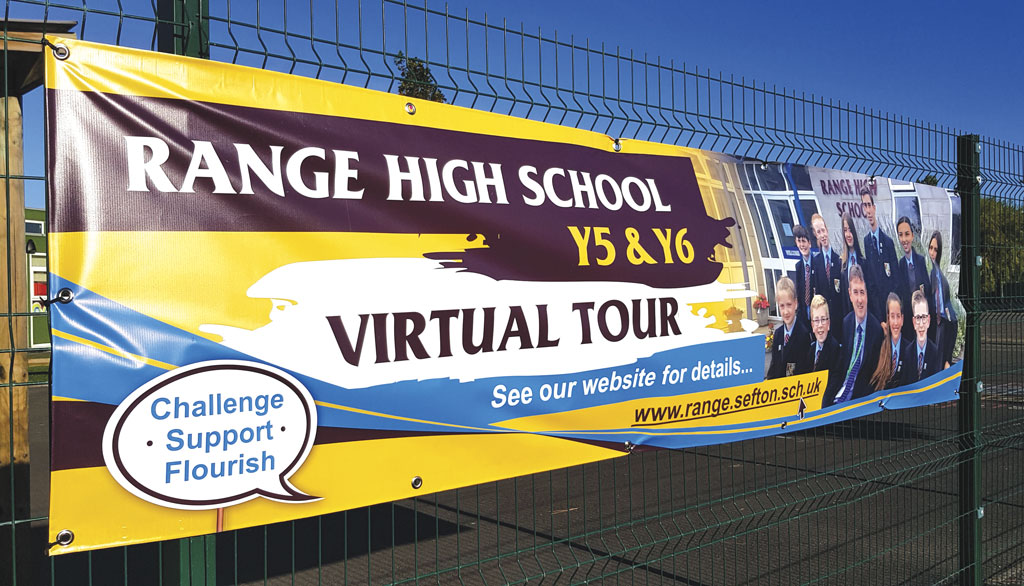 EXHIBITION POP UPS
Ideal for trade shows and pop-up events
Our portable and lightweight range of exhibition pop-ups come in a variety of sizes. They're printed on 500mic PVC/Latex Hybrid and have an anti-scuff coating to ensure durability. With an anodised aluminium folding frame and magnetic rails to attach graphics, each stand features a pop-up mechanism making them quick and easy to assemble. Graphics come pre-printed onto panels, ready to mount onto the frame. Also included are 2 halogen lamps and a heavy-duty carry case for stress-free transportation.