what Some of our clients say...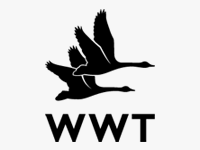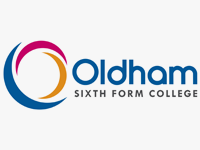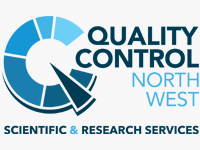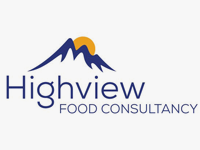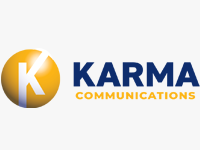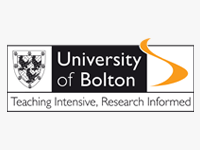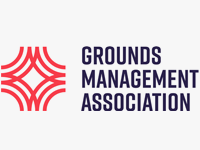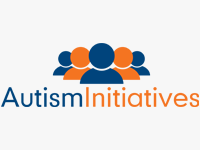 I have received my stationery order this morning and I am absolutely over the moon with it. The finish and the quality of it all is excellent and I could not be happier.
Robyns Nest Homeware
I have worked with Lemur Creative for several years, their uncompromising high standards shine through with every project they deliver. The team go above and beyond to ensure client satisfaction and the quality is always second to none. I couldn't recommend them enough.
Rochdale Sixth Form College
Rach and the team at Lemur have given us great service from day one. They always seem to be able to create what is in my head and the quality is always spot on. Lemur manage to turn requests around at a rapid rate and their customer service is second to none. I would highly recommend them. – 4 All Seasons Caravans Limited

As a new company we rely on supportive suppliers who go the 'extra mile' to help us create what we need. Lemur Creative are one of those companies – nothing is too much trouble and if they can't do something they often know someone who can. Their design service is excellent and their prices are very competitive. We would recommend Lemur Creative to any business. – Kandy Kitchens

Lemur have proved themselves over the past few years to be extremely responsive, flexible and proactive. Their prices are always very competitive and the quality of the print is great. Rachel's customer service is second to none. – University of Bolton

Lemur Creative are incredibly professional and always produce a very high quality of product. Their dedication to an easy and friendly customer experience, matched with their great portfolio, is why we continue to choose Lemur Creative for our printed resources. – The Trafford College Group

I used Lemur Creative's digital and print services when I set up my communications company earlier this year. They were brilliant with the brief, quick with the designs and we worked together to create promotional materials that I'm really pleased with – and that have already won me some business! Their hands-on, personal service is exceptional and they are great value for money too! – Karma Communications

Rachel and Anneli could not have been more helpful right from the start. Lemur are clearly a very talented creative duo with a good understanding of complex projects. They helped us think through the different options and made the whole process really easy. Really good communication throughout the entire process, excellent ideas, good variety of concepts and styles. Looking forward to our next project already! – Rochdale MBC

We have been working with Lemur Creative throughout 2020. The customer service is great and very personal, the pricing is competitive and the turnaround is quick. We are looking forward to working together in the future and developing our brand identity. – Empower Nutrition

Their swift pricing turnaround, competitive rates and high quality output means we place the majority of our print through Lemur. The support we receive is second to none and can't be underestimated. We rely on them to maintain the high standards of service we give clients throughout the job – in this final critical stage, and with on-time delivery and regular comms they don't disappoint. – North Star

Lemur is easily the best printer I have ever worked with. Prices are always competitive, our clients are always really happy with the results buts it's the service that really makes Lemur stand out. It feels like they are an extension of our company, always there to help with advice, support and keen to sort out any problems that occur to make sure the client is satisfied at the end. – We Are Brave

We've used Lemur for several print projects and been more than happy with the results. They offer a prompt and friendly service with great advice on hand if you need it. – King Edward VI Sheldon Heath Academy

Lemur Creative are a wonderful company to work with, they are my go to for printing and never fail to deliver the highest quality print for us. The team are knowledgeable, efficient and so easy to deal with – often going above and beyond. I couldn't recommend them enough! – Rochdale Sixth Form College

Lemur is a very safe pair of hands with a thorough knowledge of all things print. – RUMPUS PR

I have worked with Rachel for a number of years now, I have always found her to be pleasant and she will always go the extra mile to ensure my print and design requirements are met to the highest standard. I can't recommend Rachel, Anneli and Lemur Creative enough. If you are looking for a personal service that you can depend on, get in touch with Lemur Creative now! – Bolton University

The banners look great! Also the press adverts are fantastic – especially the one in the Metro today. Thank you so much! – Range High School

We have used Lemur Creative now for a variety of products including Company logo Design, Signage, Stationery printing, Marketing Banners and personalised clothing. The service provided is second to none – they are ultimately Professional with competitive pricing and ability to deliver on time and meet their customers' expectations. We wouldn't hesitate to recommend their services, Thank You Lemur – Commercial Contracts Engineers Ltd

Lemur Creative are extremely helpful with our various printing needs. No job is too big or small. They have continuously supported us with tight deadlines. They continue to provide very competitive prices and work is always of a high standard. Staff at Lemur Creative are always very helpful. – Tameside College

Thanks for such a quick turnaround on our leaflets – at just 24 hours notice and delivery Monday – and at a great price too – IOG

Lemur Creative is nothing short of amazing! Always excellent, quick service and competitive prices. Rachel goes above and beyond to ensure our criteria is met and nothing is too much trouble, even with tight deadlines and last minute changes. I wouldn't hesitate to recommend Lemur Creative. – Raymond Weil

Always excellent, attentive service with first class products. – RegaLead

Rachel & Anneli at Lemur are friendly yet professional in their approach and I couldn't recommend them highly enough. I am very picky over detail and they complete all my tweaks and amends with no trouble at all, offering help and advice along the way to ensure the best end result. The product I have had made look brilliant on display and often get complemented on what a professional edge the bring to business. – Brecks Food

We've just received our lanyards and USBs and are so pleased – they look brilliant thank you! Wonderful as always. – Flash Marking